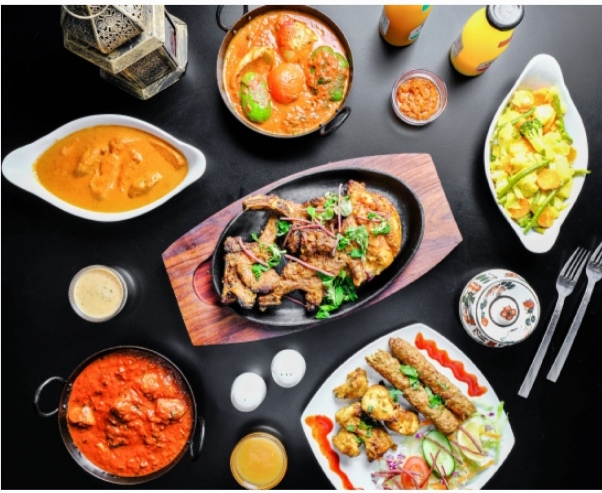 Collect loyalty points on online orders via our app and website. We offer HOME DELIVERY SERVICE on orders over £15 and within a 3 miles radius.
The Taj Mahal in Southport is the home of delicious authentic Indian cuisine. We are a family run business and have been serving the people of Merseyside with a unique dining experience for many years now.
Here at The Taj Mahal, we offer a rich range of dishes for you to choose from to create the perfect Indian meal. As well as chicken and lamb dishes, we also offer a wide range of fish dishes too for you to experience. We promise you fabulous flavours and textures, with everything cooked to perfection and dishes can be tailored to suit individual tastes where possible.  Our grill options are perfect for those with a healthy conscience.
Pop, jazz and R'n'B music blend effortlessly with Indian sounds, to create an authentic experience with a modern flair, whilst our knowledgeable and friendly waiting staff add their own dash of colour to your evening to complement your dining experience and entice you back time and again. 
Our welcoming restaurant is perfect for you to relax and enjoy a delicious meal in – or, alternatively, we have a takeaway service, so you can stay at home and just order your food online for delivery or come and collect a scrumptious meal, either way, you will collect loyalty points, when you order using our own website.
Some dishes may contain nuts. If you believe that you have an allergy that could harm your health, please ask a member of staff for assistance before placing your order.
* Save 10%* on online orders on collection. For online delivery orders, minimum order must be over £18 to get 10% off.
Monday: 17:00 – 23:00
Tuesday: 17:00 – 23:00
Wednesday: 17:00 – 23:00
Thursday: 17:00 – 23:00
Friday: 17:00 – 23:00
Saturday: 17:00 – 23:00
Sunday: 17:00 – 23:00
We are also open on bank holidays.
(Excludes Christmas Day)
Book online or call 
Tel: 01704 544991 | 545070
Mobile: 07866 330260
If you don't receive a confirmation email, please contact us to confirm your booking.